Olympiacos SC Kitchener Goalie Program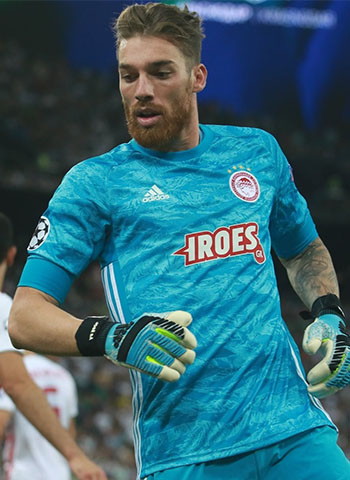 The Olympiacos SC Kitchener Goalie Program helps to develop the technical, tactical, psychological and physical skills of goalkeeping. This program helps players gain the necessary knowledge and understanding of each category, as well as how to combine them for ultimate success.
Effective goalkeeping requires proficiency in several areas including footwork, ball handling, shot stopping, dealing with flighted balls, diving, distribution, skills necessary to deal with back passes and more, all of which are covered within our training program.
Goalkeepers provide invaluable insight to other players on the soccer filed by being in a unique position to see the layout of the entire field which other players may not be able to observe. With this in mind, the Olympiacos SC Kitchener goalie training staff is dedicated to training each and every player the necessary skills in each of the following areas to succeed in this important position: technical, tactical, mental and physical. This goalkeeper training program will help enhance observation skills for each student and provide every individual the necessary and required skills and techniques to be a great goalie.
Olympiacos SC Kitchener provides the necessary foundations in knowledge for goalkeeping while keeping the game fun, positive and inspirational for each and every player. That is why we do not train until we get it right, we train until we cannot get it wrong. Learn how to become a great goalie with us, and discover your love for soccer.